Wellington Utah is a city in Carbon County, Utah.
Wellington-UT Radon Testing and Mitigation
Do you have Elevated Radon Levels in Wellington UT? We can help! We install Radon Mitigation Systems.
Wellington-UT Radon Testing and Mitigation. Radon levels are often high in Wellington UT. The EPA strongly recommends radon testing and recommends radon mitigation in homes that have radon levels of 4.0 pCi/L or higher. For homes with radon levels between 2.0 pCi/L and 4.0 pCi/L the EPA says homeowners should still consider installing a radon reduction system. Total Radon Solutions has helped many Homeowners in Wellington Utah with their elevated radon levels, by installing a Radon Mitigation System. Call us today! 435-250-4049
Radon Testing and Radon Mitigation in Wellington UT.
Wellington-UT Radon Testing and Mitigation. Total Radon Solutions is located in Central Utah and provides Free Radon Testing and Free Radon Mitigation Bids. We can design a radon mitigation system for your home to lower your radon levels and reduce your risk of Lung cancer and other related health issues.
Customer Reviews from Wellington UT
Michele Baker (Price)

Jared and his partner were nice to deal with during this installation. They are very detailed oriented in their job. Our initial reading was 10.10 pCi/L. After he installed our radon mitigation system our level went to 0.5. We are very pleased with their service. Jared answered all our questions and assured us that he is available to us for any questions we have later. They did their job and left our home as if they hadn't even been there. They didn't even charge us for their travel. I would recommend this company to anyone needing their services. Thank you for the positive experience.
High Radon Levels are common in Utah. Nationally 1 in 15 homes has High Radon Levels. In Utah it is 1 in 3. Call Total Radon Solutions today to get you Free Radon Test and a Free Estimate to install a Radon Mitigation System in your home in Wellington UT!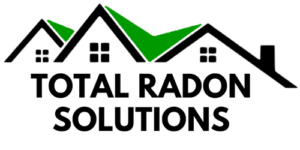 Total Radon Solutions can help you lower the radon levels in your home in Wellington UT.
Request a Free Radon Test today!

435-250-4049