Sterling Utah is a town in Sanpete County, Utah. Sterling has a population of 299 in 2023. Sterling is an agricultural community just south of Manti, UT. Surveyed by James Snow in 1881 after securing rights to former Indian reservation land from the government. Most of the Pettyville settlers moved to this higher bench above Six Mile Creek, six miles south of Manti, and the main road was eventually rerouted to service them. Scandinavian style stone mileage markers once signed the old route along the San Pitch. Teacher Gus Clark won the then considerable sum of $5.00 in a contest to name the place. One sore loser was so vexed that he slugged Clark, tarnishing the town's "sterling" reputation. A quiet village with several pioneer adobe houses, the place still maintains two small stores that, along with the new warehouse, function as community centers.
Sterling is a small quiet town on Heritage Highway 89. It is the gateway to Palisade State Park and Six Mile Canyon, which leads to the top of Skyline Drive. Palisade State Park has an 18-hole golf course, tent camping and RV hook-ups, biking and hiking trails and a restaurant at the clubhouse.
Sterling-UT Radon Testing and Mitigation
Do you have Elevated Radon Levels in Sterling UT? We can help! We install Radon Mitigation Systems.
Sterling-UT Radon Testing and Mitigation. Radon levels are often high in Sterling UT. The EPA strongly recommends radon testing and recommends radon mitigation in homes that have radon levels of 4.0 pCi/L or higher. For homes with radon levels between 2.0 pCi/L and 4.0 pCi/L the EPA says homeowners should still consider installing a radon reduction system. Total Radon Solutions has helped many Homeowners in Sterling Utah with their elevated radon levels, by installing a Radon Mitigation System. Call us today! 435-250-4049
We Guarantee to get your radon level below 2.7 pCi/L/. Your radon system has a Lifetime, Transferable Guarantee!
Radon Testing and Radon Mitigation in Sterling UT.
Sterling-UT Radon Testing and Mitigation. Total Radon Solutions is located in Central Utah and provides Free Radon Testing and Free Radon Mitigation Bids. We can design a radon mitigation system for your home to lower your radon levels and reduce your risk of Lung cancer and other related health issues.
Customer Reviews from Sterling UT
High Radon Levels are common in Utah. Nationally 1 in 15 homes has High Radon Levels. In Utah it is 1 in 3. Call Total Radon Solutions today to get you Free Radon Test and a Free Estimate to install a Radon Mitigation System in your home in Sterling UT!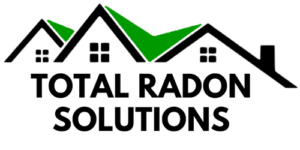 Total Radon Solutions can help you lower the radon levels in your home in Sterling UT.
Request a Free Radon Test today!

435-250-4049