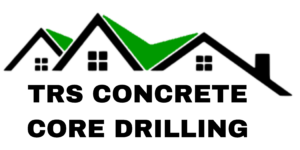 St. George is a city in and the county seat of Washington County, Utah, United States. Located in southwestern Utah on the Arizona border, it is the principal city of the St. George Metropolitan Statistical Area (MSA). The city lies in the northeasternmost part of the Mojave Desert, adjacent to the Pine Valley Mountains and near the convergence of three distinct geologic areas and ecoregions: the Mojave Desert, Colorado Plateau, and the Great Basin.[4] The city is 118 miles (190 km) northeast of Las Vegas, Nevada, and 300 miles (480 km) south-southwest of Salt Lake City, Utah, on Interstate 15.
As of the 2020 U.S Census, the city had a population of 95,342, with the overall MSA having an estimated population of 180,279.[5][6] St. George is the fifth-largest city in Utah[7] and most populous city in the state outside of the Wasatch Front.
The city was settled in 1861 as a cotton mission, earning it the nickname "Dixie". While the crop never became a successful commodity, the area steadily grew in population. Between 2000 and 2005, St. George emerged as the fastest growing metropolitan area in the United States.[8] Today, the St. George region is well known for its year-round outdoor recreation and proximity to several state parks, Zion National Park and The Grand Canyon. Utah Tech University is located in St. George and is an NCAA Division I institution. (Source Wikipedia)
St. George-UT Concrete Core Drilling
St. George-UT Concrete Core Drilling, TRS Concrete Core Drilling- A Family Owned Business
St. George-UT Concrete Core Drilling. TRS Concrete Core Drilling is a Family Owned Business in Central Utah. We have the tools and the experience to meet all of your drilling and coring needs in concrete, masonry, or other hard materials. The owners of the company, do the actual work at your home or business, and know that our name and reputation is on every job that we do. Whether you need one hole cored or one thousand, We can help you with your coring needs in St. George Utah. Any size hole from 1/4″ to 14″ in diameter. Fast Service, Professional, and very Affordable.
TRS Concrete Core Drilling- We can core holes in concrete, rock, brick, block, stucco, and more
TRS Concrete Core Drilling can help you with all types of coring and drilling. We can go through a wide variety of materials. We can core reinforced concrete, cutting through rebar, metal ties, and corrugated decking with concrete. All of these are no problem due to the diamond bits that we use for our coring. We have a wide variety of tools that allows us to solve various challenges. We use water to lubricate the bit and eliminate dust. We are also able to do water extraction when water could damage nearby materials. All types of rock and masonry can be cut: brick, block, stucco with metal lath, rock and similar materials.
TRS Concrete Core Drilling- We support many of the building trades
St. George-Ut Concrete Core Drilling. TRS Concrete Core Drilling provides holes to run all types of materials (pipes, conduit, vent pipes, Data Lines, stove pipe, etc.). We do work for General Contractors, Electricians, Plumbers, HVAC Contractors, IT Contractors, and more. We also do work for Home Owners. We can drills the holes through masonry materials so that you can complete your project with professional results.
Customer Reviews from St. George UT
Joe Schmoe

TRS Concrete Core Drilling – One Hole Drilled or a Thousand, Call Us Today 435-250-4049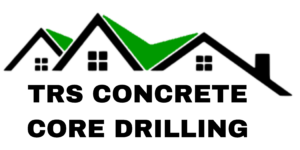 TRS Concrete Core Drilling can drill any size hole up to 14″ in St. George UT.
Request a Free Core

Drilling Bid today!

435-250-4049