St. George is a city in and the county seat of Washington County, Utah, United States. Located in southwestern Utah on the Arizona border, it is the principal city of the St. George Metropolitan Statistical Area (MSA). The city lies in the northeasternmost part of the Mojave Desert, adjacent to the Pine Valley Mountains and near the convergence of three distinct geologic areas and ecoregions: the Mojave Desert, Colorado Plateau, and the Great Basin.[4] The city is 118 miles (190 km) northeast of Las Vegas, Nevada, and 300 miles (480 km) south-southwest of Salt Lake City, Utah, on Interstate 15.
As of the 2020 U.S Census, the city had a population of 95,342, with the overall MSA having an estimated population of 180,279.[5][6] St. George is the fifth-largest city in Utah[7] and most populous city in the state outside of the Wasatch Front.
The city was settled in 1861 as a cotton mission, earning it the nickname "Dixie". While the crop never became a successful commodity, the area steadily grew in population. Between 2000 and 2005, St. George emerged as the fastest growing metropolitan area in the United States.[8] Today, the St. George region is well known for its year-round outdoor recreation and proximity to several state parks, Zion National Park and The Grand Canyon. Utah Tech University is located in St. George and is an NCAA Division I institution. (Source Wikipedia)
St. George-UT Radon Testing and Mitigation
Do you have Elevated Radon Levels in St. George UT? We can help! We install Radon Mitigation Systems.
St. George-UT Radon Testing and Mitigation. Radon levels are often high in St. George UT. The EPA strongly recommends radon testing and recommends radon mitigation in homes that have radon levels of 4.0 pCi/L or higher. For homes with radon levels between 2.0 pCi/L and 4.0 pCi/L the EPA says homeowners should still consider installing a radon reduction system. Total Radon Solutions has helped many Homeowners in St. George Utah with their elevated radon levels, by installing a Radon Mitigation System. Call us today! 435-250-4049
Radon Testing and Radon Mitigation in St. George UT.
St. George-UT Radon Testing and Mitigation. Total Radon Solutions is located in Central Utah and provides Free Radon Testing and Free Radon Mitigation Bids. We can design a radon mitigation system for your home to lower your radon levels and reduce your risk of Lung cancer and other related health issues.
Customer Reviews from St. George UT
High Radon Levels are common in Utah. Nationally 1 in 15 homes has High Radon Levels. In Utah it is 1 in 3. Call Total Radon Solutions today to get you Free Radon Test and a Free Estimate to install a Radon Mitigation System in your home in St. George UT!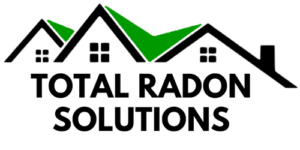 Total Radon Solutions can help you lower the radon levels in your home in St. George UT.
Request a Free Radon Test today!

435-250-4049