South Jordan Utah is a city in Salt Lake County. South Jordan is a city in south central Salt Lake County, Utah, United States, 18 miles (29 km) south of Salt Lake City. Part of the Salt Lake City metropolitan area, the city lies in the Salt Lake Valley along the banks of the Jordan River between the 10,000-foot (3,000 m) Oquirrh Mountains and the 11,000-foot (3,400 m) Wasatch Mountains. The city has 3.5 miles (5.6 km) of the Jordan River Parkway that contains fishing ponds, trails, parks, and natural habitats. The Salt Lake County fair grounds and equestrian park, 67-acre (27 ha) Oquirrh Lake, and 37 public parks are located inside the city. As of 2020, there were 77,487 people in South Jordan.
Founded in 1859 by Mormon settlers and historically an agrarian town, South Jordan has become a rapidly growing bedroom community of Salt Lake City. Kennecott Land, a land development company, has recently begun construction on the master-planned Daybreak Community for the entire western half of South Jordan, potentially doubling South Jordan's population. South Jordan was the first municipality in the world to have two temples of the Church of Jesus Christ of Latter-day Saints (Jordan River Utah Temple and Oquirrh Mountain Utah Temple), it now shares that distinction with Provo, Utah. The city has two TRAX light rail stops, as well as one commuter rail stop on the FrontRunner. (Source Wikipedia)
South Jordan-UT Radon Testing and Mitigation
Do you have Elevated Radon Levels in South Jordan UT? We can help! We install Radon Mitigation Systems.
South Jordan-UT Radon Testing and Mitigation. South Jordan-UT Radon Testing and Mitigation. Radon levels are often high in South Jordan UT. The EPA strongly recommends radon testing and recommends radon mitigation in homes that have radon levels of 4.0 pCi/L or higher. For homes with radon levels between 2.0 pCi/L and 4.0 pCi/L the EPA says homeowners should still consider installing a radon reduction system. Total Radon Solutions helps Homeowners in South Jordan Utah with their elevated radon levels, by installing a Radon Mitigation System. Call us today! 435-250-4049
We Guarantee to get your radon level below 2.7 pCi/L/. Your radon system has a Lifetime, Transferable Guarantee!
Radon Testing and Radon Mitigation in South Jordan UT.
South Jordan-UT Radon Testing and Mitigation. South Jordan-UT Radon Testing and Mitigation. Total Radon Solutions is located in Central Utah and provides Free Radon Testing and Free Radon Mitigation Bids. We can design a radon mitigation system for your home to lower your radon levels and reduce your risk of Lung cancer and other related health issues.
Customer Reviews from South Jordan UT
High Radon Levels are common in Utah. Nationally 1 in 15 homes has High Radon Levels. In Utah it is 1 in 3. Call Total Radon Solutions today to get you Free Radon Test and a Free Estimate to install a Radon Mitigation System in your home in South Jordan UT!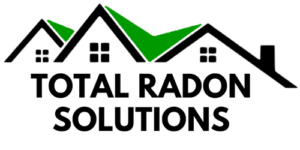 Total Radon Solutions can help you lower the radon levels in your home in South Jordan UT.
Request a Free Radon Test today!

435-250-4049