Richfield Utah is a city in Sevier County, Utah. Richfield is the county seat of Sevier County. In 2023, the population is 8,497. The county can be best described as "rural diversified" due to the convergence of agricultural, retail and industrial activities. Richfield has developed as a regional tourist center because it is located on the interstate freeway about halfway between Los Angeles, California and Denver, Colorado, attracting many automobile travelers who stop at the city. (source Wikipedia) US Senator Jake Garn is a notable person. Richfield is home to a satellite campus of Snow College.
Richfield-UT Radon Testing and Mitigation
Do you have Elevated Radon Levels in Richfield UT? We can help! We install Radon Mitigation Systems.
Richfield-UT Radon Testing and Mitigation. Richfield-UT Radon Testing and Mitigation. Radon levels are often high in Richfield UT. The EPA strongly recommends radon testing and recommends radon mitigation in homes that have radon levels of 4.0 pCi/L or higher. For homes with radon levels between 2.0 pCi/L and 4.0 pCi/L the EPA says homeowners should still consider installing a radon reduction system. Total Radon Solutions has helped many Homeowners in Richfield Utah with their elevated radon levels, by installing a Radon Mitigation System. Call us today! 435-250-4049
Radon Testing and Radon Mitigation in Richfield UT.
Total Radon Solutions is located in Central Utah and provides Free Radon Testing and Free Radon Mitigation Bids. We can design a radon mitigation system for your home to lower your radon levels and reduce your risk of Lung cancer and other related health issues.
Customer Reviews from Richfield UT
High Radon Levels are common in Utah. Nationally 1 in 15 homes has High Radon Levels. In Utah it is 1 in 3. Call Total Radon Solutions today to get you Free Radon Test and a Free Estimate to install a Radon Mitigation System in your home in Richfield UT!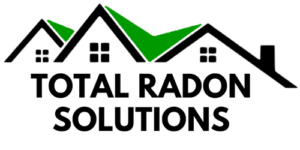 Total Radon Solutions can help you lower the radon levels in your home in Richfield UT.
Request a Free Radon Test today!

435-250-4049