Mount Pleasant Utah is a city in Sanpete County, Utah. Mount Pleasant has a population of 3,920. It is known as the Hub /city of Sanpete County, Utah. Mount Pleasant is also at the base of the Great Western Trail on Skyline Drive and offers exceptional outdoor recreation. Mount Pleasant is often abbreviated to Mt. Pleasant.
Mount Pleasant-UT Radon Testing and Mitigation
Do you have Elevated Radon Levels in Mount Pleasant UT? We can help! We install Radon Mitigation Systems.
Mount Pleasant-UT Radon Testing and Mitigation. Radon levels can often be high in Mount Pleasant, UT and we recommend testing. The EPA strongly recommends radon testing and recommends radon mitigation in homes that have radon levels of 4.0 pCi/L or higher. For homes with radon levels between 2.0 pCi/L and 4.0 pCi/L the EPA says homeowners should still consider installing a radon reduction system. Total Radon Solutions has helped Homeowners in Mount Pleasant Utah with lowering their radon levels, by installing a custom Radon Mitigation System. Call us today! 435-250-4049
Radon Testing and Radon Mitigation in Mount Pleasant UT.
Mount Pleasant-UT Radon Testing and Mitigation. Total Radon Solutions is located in Central Utah and provides Free Radon Testing and Free Radon Mitigation Bids. We can design a radon mitigation system for your home in Mt. Pleasant, Utah to lower your radon levels and reduce your risk of Lung cancer and other related health issues. Keep your Home and your Family in Mt. Pleasant safe from Radon!
Customer Reviews from Mount Pleasant UT
JM

We wanted to say that we are extremely happy that we went with Total Radon Solutions for our radon mitigation system. This is a family-owned company and they stand by their product and work. Jared and his dad are very informed on the subject of radon and have been nothing but professional, courteous and responsive to our questions. The radon mitigation solution they installed was precise, efficient and aesthetically pleasing. We were quite surprised with how quiet the fans were during operation (you can barely notice they are running). They have the right tools and knowledge for this line of work. These guys go the extra mile and ended up putting in some long hours to try and finish the job in a timely manner. We highly recommend these guys if you are considering installation of a radon mitigation system!
Detina Peel

We are enjoying our new radon gas removal system. They came and installed the system quickly and cleaned up after themselves. It is running awesome.
Claudia Jarrett

Total Radon Solutions are amazing. They are exceptionally clean and professional and provide the best of alternatives to mitigate your radon problem. My original test at 7.3 was reduced to 1.1 pCi/L. I opted for internal and was very pleased with how they were able to place the piping and fan where least conspicuous. Highly-Highly Recommend!!
Keith Kasperson

As a real estate consultant, I recommend all of my clients test for radon whether buying or selling. Many inspection companies I recommend also test for radon but with inferior technology, and they charge extra for radon testing. Total Radon Solutions takes care of all my clients' testing needs for free. They are easy to work with and scheduled around my needs and provide a professional report.
When Radon tested high on one of my own properties (9.2 to EPA recommendation of <4), I had the mitigation system installed as well. They sealed all cracks in the foundation, determined the best location for the perfect intersection of aesthetics and functionality, installed the system quickly, and retested. My 9+ level dropped to <0.2.
I will continue using and recommending Total Radon Solutions.
High Radon Levels are common in Utah. Nationally 1 in 15 homes has High Radon Levels. In Utah it is 1 in 3. Call Total Radon Solutions today to get you Free Radon Test and a Free Estimate to install a Radon Mitigation System in your home in Mount Pleasant UT!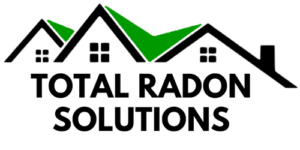 Total Radon Solutions can help you lower the radon levels in your home in Mount Pleasant UT.
Request a Free Radon Test today!

435-250-4049