Moroni Utah is a city in Sanpete County, Utah. The population of Moroni in 2023 is 1,673. Moroni was named after the Prophet Moroni, found in the Book of Mormon, a book of scripture recognized by the Church of Jesus Christ of Latter Day Saints. Moroni was founded in 1859. Moroni has been the home of the Norbest Turkey plant for many years.
Moroni-UT Radon Testing and Mitigation
Do you have Elevated Radon Levels in Moroni UT? We can help! We install Radon Mitigation Systems.
Moroni-UT Radon Testing and Mitigation. Radon levels are often high in Moroni UT. The EPA strongly recommends radon testing and recommends radon mitigation in homes that have radon levels of 4.0 pCi/L or higher. For homes with radon levels between 2.0 pCi/L and 4.0 pCi/L the EPA says homeowners should still consider installing a radon reduction system. Total Radon Solutions has helped many Homeowners in Moroni Utah with their elevated radon levels, by installing a Radon Mitigation System. Call us today! 435-250-4049
Radon Testing and Radon Mitigation in Moroni UT.
Moroni-UT Radon Testing and Mitigation. Total Radon Solutions is located in Central Utah and provides Free Radon Testing and Free Radon Mitigation Bids. We can design a radon mitigation system for your home to lower your radon levels and reduce your risk of Lung cancer and other related health issues.
Customer Reviews from Moroni UT
Brad Aldridge

In seeking bids for radon mitigation at our home, Jared at Total radon solutions was the only one to come for an in-person bid, assuring accuracy and pricing and a complete understanding of the scope of the project. He and his partner were knowledgeable, professional and friendly and worked quickly. They cleaned up after the install and didn't sell us more than we needed and actually pointed out that we did not need as much work as was first thought, saving us lots of money. Our radon levels are now down below dangerous levels giving us peace of mind. I would definitely recommend total radon solutions for your radon mitigation needs.
High Radon Levels are common in Utah. Nationally 1 in 15 homes has High Radon Levels. In Utah it is 1 in 3. Call Total Radon Solutions today to get you Free Radon Test and a Free Estimate to install a Radon Mitigation System in your home in Moroni UT!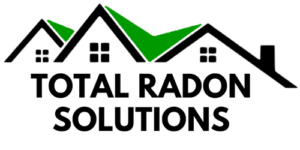 Total Radon Solutions can help you lower the radon levels in your home in Moroni UT.
Request a Free Radon Test today!

435-250-4049