Monroe Utah is a city in Sevier County, Utah. The population of Monroe is 2,660 in 2023. Monroe is home to naturally occurring hot springs with travertine deposits, a result of the Monroe-Red Hill geothermal system found along the Sevier fault.[5] On the east side of town, hot water surfaces at a temperature of 168 °F and a rate of about 200 gallons per minute. A travertine mound has formed, known as the Monroe Mound. This deposit stretches one mile across, 200 yards wide, and a few hundred feet thick. There is another hot water source about a mile north of town called the Red Hill Hot Springs. It also surfaces at 168 °F, but at a rate of about 100 gallons per minute. The Red Hill mound is about one-third of a mile across, and deep red in color. (Source Wikipedia)
Monroe-UT Radon Testing and Mitigation
Do you have Elevated Radon Levels in Monroe UT? We can help! We install Radon Mitigation Systems.
Monroe-UT Radon Testing and Mitigation. Radon levels are often high in Monroe UT. The EPA strongly recommends radon testing and recommends radon mitigation in homes that have radon levels of 4.0 pCi/L or higher. For homes with radon levels between 2.0 pCi/L and 4.0 pCi/L the EPA says homeowners should still consider installing a radon reduction system. Total Radon Solutions has helped many Homeowners in Monroe Utah with their elevated radon levels, by installing a Radon Mitigation System. Call us today! 435-250-4049
Radon Testing and Radon Mitigation in Monroe UT.
Monroe-UT Radon Testing and Mitigation. Total Radon Solutions is located in Central Utah and provides Free Radon Testing and Free Radon Mitigation Bids. We can design a radon mitigation system for your home to lower your radon levels and reduce your risk of Lung cancer and other related health issues.
Customer Reviews from Monroe UT
High Radon Levels are common in Utah. Nationally 1 in 15 homes has High Radon Levels. In Utah it is 1 in 3. Call Total Radon Solutions today to get you Free Radon Test and a Free Estimate to install a Radon Mitigation System in your home in Monroe UT!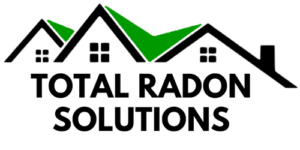 Total Radon Solutions can help you lower the radon levels in your home in Monroe UT.
Request a Free Radon Test today!

435-250-4049