Mona Utah is at the base of Majestic Mount Nebo, in Juab County, Utah. It has become a bedroom community for the greater Provo-Orem area. It has a population of 1,935 in 2023, up from 850 in 2000. Young Living Farms raises Lavender on 200 acres just north of Mona, Utah.
Mona-UT Radon Testing and Mitigation
Do you have Elevated Radon Levels in Mona UT? We can help! We install Radon Mitigation Systems.
Mona-UT Radon Testing and Mitigation. Total Radon Solutions has found some of their highest rates of elevated radon in Mona. Nearly all homes that we have tested have been high. We have successfully lowered the radon levels in these homes after installing a radon mitigation system. The EPA strongly recommends radon testing and recommends radon mitigation in homes that have radon levels of 4.0 pCi/L or higher. For homes with radon levels between 2.0 pCi/L and 4.0 pCi/L the EPA says homeowners should still consider installing a radon reduction system. Total Radon Solutions has helped many Homeowners in Mona Utah with their elevated radon levels, by installing a Radon Mitigation System. Call us today! 435-250-4049
Radon Testing and Radon Mitigation in Mona UT.
Mona-UT Radon Testing and Mitigation. Total Radon Solutions is located in nearby Ephraim Utah and provides Free Radon Testing and Free Radon Mitigation Bids to homeowners in Mona Utah. We can design a radon mitigation system for your home to lower your radon levels and reduce your risk of Lung cancer and other related radon health risks, such as blood cancers.
Customer Reviews from Mona UT
Richard Mason

This team was responsive and helpful through the whole process. They do quality work and take pride in what they do. They solved our radon issues. Definitely would recommend them to others.
High Radon Levels are common in Utah. Nationally 1 in 15 homes has High Radon Levels. In Utah it is 1 in 3. Call Total Radon Solutions today to get you Free Radon Test and a Free Estimate to install a Radon Mitigation System in your home in Mona UT!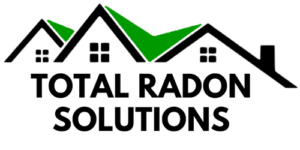 Total Radon Solutions can help you lower the radon levels in your home in Mona UT.
Request a Free Radon Test today!

435-250-4049