Millcreek Utah is a city in Salt Lake County. The first settlers of the Millcreek area in 1848 included Mary Fielding Smith (widow of Hyrum Smith) and her children, including Joseph F. Smith.[5] The area remained essentially rural in character until after World War II. As postwar suburban growth spilled south over the Salt Lake City limits, the area was not annexed by the city and remained unincorporated.
By the 1980s, most of the area now in Millcreek was built out and known by various names, including East Mill Creek, Canyon Rim and Mount Olympus. In the 2000 census, the area was divided among four CDPs, the westernmost of which was designated Millcreek CDP. The population of this CDP was 30,377 at the 2000 census, and had a total area of 4.9 square miles (12.8 km²). Canyon Rim CDP, East Millcreek CDP, and Mount Olympus CDP were consolidated with Millcreek CDP in the 2010 census, doubling its population to 62,139.
Millcreek-UT Radon Testing and Mitigation
Do you have Elevated Radon Levels in Alpine UT? We can help! We install Radon Mitigation Systems.
Millcreek-UT Radon Testing and Mitigation. Alpine-UT Radon Testing and Mitigation. Radon levels are often high in Alpine UT. The EPA strongly recommends radon testing and recommends radon mitigation in homes that have radon levels of 4.0 pCi/L or higher. For homes with radon levels between 2.0 pCi/L and 4.0 pCi/L the EPA says homeowners should still consider installing a radon reduction system. Total Radon Solutions helps Homeowners in Alpine Utah with their elevated radon levels, by installing a Radon Mitigation System. Call us today! 435-250-4049
We Guarantee to get your radon level below 2.7 pCi/L/. Your radon system has a Lifetime, Transferable Guarantee!
Radon Testing and Radon Mitigation in Alpine UT.
Millcreek-UT Radon Testing and Mitigation. Alpine-UT Radon Testing and Mitigation. Total Radon Solutions is located in Central Utah and provides Free Radon Testing and Free Radon Mitigation Bids. We can design a radon mitigation system for your home to lower your radon levels and reduce your risk of Lung cancer and other related health issues.
Customer Reviews from Alpine UT
High Radon Levels are common in Utah. Nationally 1 in 15 homes has High Radon Levels. In Utah it is 1 in 3. Call Total Radon Solutions today to get you Free Radon Test and a Free Estimate to install a Radon Mitigation System in your home in Alpine UT!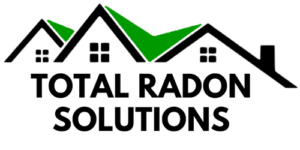 Total Radon Solutions can help you lower the radon levels in your home in Alpine UT.
Request a Free Radon Test today!

435-250-4049