Manti Utah is a city in Sanpete County, Utah. Manti is the county seat of Sanpete County, with a population of 3,703 in 2023. Manti was the first community to be settled outside of the Wasatch Front. It is home of the Manti Temple, which was the 5th temple built by the Church of Jesus Christ of Latter Day Saints. Chief Walkara of the Ute Tribe invited Brigham Young to send pioneers to the area to teach his people how to farm successfully. Dan Jones was the first Mayor of Manti.
Manti-UT Radon Testing and Mitigation
Do you have Elevated Radon Levels in Manti UT? We can help! We install Radon Mitigation Systems.
Manti-UT Radon Testing and Mitigation. Manti is known to have elevated radon levels. The EPA strongly recommends radon testing and recommends radon mitigation in homes that have radon levels of 4.0 pCi/L or higher. For homes with radon levels between 2.0 pCi/L and 4.0 pCi/L the EPA says homeowners should still consider installing a radon reduction system. Total Radon Solutions has helped many Homeowners in Manti Utah with lowering their elevated radon levels, by installing a custom Radon Mitigation System. Call us today! 435-250-4049
Radon Testing and Radon Mitigation in Manti UT.
Manti-UT Radon Testing and Mitigation. Total Radon Solutions is located in Central Utah and provides Free Radon Testing and Free Radon Mitigation Bids. We can design a radon mitigation system for your home in Manti to lower your radon levels and reduce your risk of Lung cancer and other related health issues.
Customer Reviews from Manti UT
Ralph Nair

Total Radon Solutions is a family-owned business owned by a very good family, Lynn, Robin, and son Jared. They provided a free test for radon, a free bid to mitigate the unhealthy level of radon that was detected, excellent work in one day to mitigate the radon to a healthy level, and a test afterword to verify their work. Their moto is to treat your home as if it was their home which they follow faithfully. They will ensure that you are satisfied with the mitigation system that they install and will return to fix any problems that may arise. I highly recommend this great company.
Steve Bryner

I was really impressed with these guys. They are a father and a son working together. They own the business. It was the two of them working together to get the job done. The first thing they did when they got here was remove their shoes. I thought that was professional. They did a survey of the house and talked about the best way to install the system. Once they figured it out, they showed me where things were going to go. They quoted an exact price. They spent the day doing the work together. It was a lot of work. They had to do two bore holes through rebar reinforced concrete. When the work was done, they charged exactly what they said they were going to charge. The work was really cleanly done. Very professional both of them. I paid for a test before they came, but they said that they do free testing. I would 100% use them again.
High Radon Levels are common in Utah. Nationally 1 in 15 homes has High Radon Levels. In Utah it is 1 in 3. Call Total Radon Solutions today to get you Free Radon Test and a Free Estimate to install a Radon Mitigation System in your home in Manti UT!
Manti-UT Radon Testing and Mitigation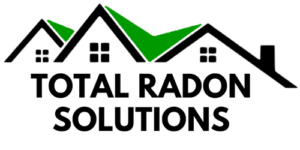 Total Radon Solutions can help you lower the radon levels in your home in Manti UT.
Request a Free Radon Test today!

435-250-4049