Magna Utah is a city in Salt Lake County. Settlement of the area began in 1851 shortly after pioneers reached the Salt Lake Valley. Early farmers settled in 1868 at the base of the northern Oquirrh Mountains and called their community Pleasant Green. By 1900, there were about 20 families in the area. One of the first Pleasant Green farmers was Abraham Coon, who established a livestock ranch and settlement called Coonville in a canyon mouth at about 5400 South now known as Coon Canyon. Coon Creek flows out of Coon Canyon and is one of the major Oquirrh Mountain drainages. Coon Creek flows north and west through Magna to the Great Salt Lake.
The Pleasant Green Cemetery located in the Oquirrh foothills, at about 3500 South, was established in 1883.[5] In 1890, in response to a law requiring all children to receive free public education, the first school was built in the community. (Source Wikipedia)
Magna-UT Radon Testing and Mitigation
Do you have Elevated Radon Levels in Magna UT? We can help! We install Radon Mitigation Systems.
Magna-UT Radon Testing and Mitigation. Radon levels are often high in Magna UT. The EPA strongly recommends radon testing and recommends radon mitigation in homes that have radon levels of 4.0 pCi/L or higher. For homes with radon levels between 2.0 pCi/L and 4.0 pCi/L the EPA says homeowners should still consider installing a radon reduction system. Total Radon Solutions helps Homeowners in Magna Utah with their elevated radon levels, by installing a Radon Mitigation System. Call us today! 435-250-4049
We Guarantee to get your radon level below 2.7 pCi/L/. Your radon system has a Lifetime, Transferable Guarantee!
Radon Testing and Radon Mitigation in Magna UT.
Magna-UT Radon Testing and Mitigation. Total Radon Solutions is located in Central Utah and provides Free Radon Testing and Free Radon Mitigation Bids. We can design a radon mitigation system for your home to lower your radon levels and reduce your risk of Lung cancer and other related health issues.
Customer Reviews from Magna UT
High Radon Levels are common in Utah. Nationally 1 in 15 homes has High Radon Levels. In Utah it is 1 in 3. Call Total Radon Solutions today to get you Free Radon Test and a Free Estimate to install a Radon Mitigation System in your home in Magna UT!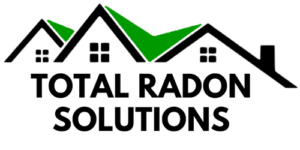 Total Radon Solutions can help you lower the radon levels in your home in Magna UT.
Request a Free Radon Test today!

435-250-4049