La Verkin Utah is a city in Washington County, Utah. The population of La Verkin is 4,698. La Verkin is within walking distance of Hurricane, and the two cities have historically had close ties.
Theories about the origin of the city's name suggest that it may be a corruption of the Spanish la virgen, after the nearby Virgin River, or possibly an error in the transcription of the term "beaver skin." The city made national headlines in 2001 when the City Council passed an ordinance declaring La Verkin a "United Nations-free zone".
La Verkin contains the southernmost highway junction to Zion National Park, at the intersection of Utah SR-9. The city is also home to Pah Tempe Hot Springs, a historic volcanic sulfur spring that sits on the edge of Virgin River. There is also a noted pony-truss style bridge, built in 1908, that rises some 200 feet (61 m) over the river, spanning over 75 feet (23 m) in length. (Source Wikipedia)
La Verkin-UT Radon Testing and Mitigation
Do you have Elevated Radon Levels in La Verkin UT? We can help! We install Radon Mitigation Systems.
La Verkin-UT Radon Testing and Mitigation. Radon levels are often high in La Verkin UT. The EPA strongly recommends radon testing and recommends radon mitigation in homes that have radon levels of 4.0 pCi/L or higher. For homes with radon levels between 2.0 pCi/L and 4.0 pCi/L the EPA says homeowners should still consider installing a radon reduction system. Total Radon Solutions has helped many Homeowners in La Verkin Utah with their elevated radon levels, by installing a Radon Mitigation System. Call us today! 435-250-4049
Radon Testing and Radon Mitigation in La Verkin UT.
La Verkin-UT Radon Testing and Mitigation. Total Radon Solutions is located in Central Utah and provides Free Radon Testing and Free Radon Mitigation Bids. We can design a radon mitigation system for your home to lower your radon levels and reduce your risk of Lung cancer and other related health issues.
Customer Reviews from La Verkin UT
High Radon Levels are common in Utah. Nationally 1 in 15 homes has High Radon Levels. In Utah it is 1 in 3. Call Total Radon Solutions today to get you Free Radon Test and a Free Estimate to install a Radon Mitigation System in your home in La Verkin UT!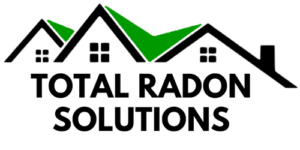 Total Radon Solutions can help you lower the radon levels in your home in La Verkin UT.
Request a Free Radon Test today!

435-250-4049