Koosharem Utah is a town in Sevier County, Utah. The population of Koosharem is 327. Koosharem is also known as "Grass Valley". It generally comprises the area known as Burrville, Utah on the north, south through the valley and through the town of Koosharem and down to the south end with the town of Greenwich, Utah. The valley is made up of private lands nestled within the Fishlake National Forest. Koosharem is situated at the cross-roads for travelers going between Capitol Reef National Park and Bryce Canyon National Park and/or Zion National Park. Koosharem is also the closest town to the famous Fish Lake. The town also serves as an important point along the many trails of the Piute ATV Trail System. (Source Wikipedia)
Koosharem-UT Radon Testing and Mitigation
Do you have Elevated Radon Levels in Koosharem UT? We can help! We install Radon Mitigation Systems.
Koosharem-UT Radon Testing and Mitigation. Radon levels are often high in Koosharem UT. The EPA strongly recommends radon testing and recommends radon mitigation in homes that have radon levels of 4.0 pCi/L or higher. For homes with radon levels between 2.0 pCi/L and 4.0 pCi/L the EPA says homeowners should still consider installing a radon reduction system. Total Radon Solutions has helped many Homeowners in Koosharem Utah with their elevated radon levels, by installing a Radon Mitigation System. Call us today! 435-250-4049
Radon Testing and Radon Mitigation in Koosharem UT.
Koosharem-UT Radon Testing and Mitigation. Total Radon Solutions is located in Central Utah and provides Free Radon Testing and Free Radon Mitigation Bids. We can design a radon mitigation system for your home to lower your radon levels and reduce your risk of Lung cancer and other related health issues.
Customer Reviews from Koosharem UT
High Radon Levels are common in Utah. Nationally 1 in 15 homes has High Radon Levels. In Utah it is 1 in 3. Call Total Radon Solutions today to get you Free Radon Test and a Free Estimate to install a Radon Mitigation System in your home in Koosharem UT!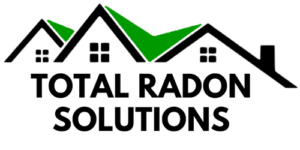 Total Radon Solutions can help you lower the radon levels in your home in Koosharem UT.
Request a Free Radon Test today!

435-250-4049