Green River Utah is a city in Emery County, Utah. The population of Green River is 891. The city of Green River is located in ancestral Ute lands, in the home locale of the Seuvarits/Sheberetch band of Ute people. The Old Spanish Trail trade route passed across the Green River in the area of modern Green River from 1829 into the 1850s.
John Wesley Powell embarked on the first of two voyages down the Green River in May 1869 and floated the river to its confluence with the Colorado and beyond. Powell left a detailed account of the river and the surrounding landscape and prepared the first thorough maps of the river basin. Powell left his mark in other ways as well. He and his men named most of the canyons, geographic features, and rapids along the Green River during his two voyages in 1869 and 1871. Powell also paved the way for later generations of explorers and scientists interested in the unique geology of the basin of the Green River. (Source Wikipedia)
Green River-UT Radon Testing and Mitigation
Do you have Elevated Radon Levels in Green River UT? We can help! We install Radon Mitigation Systems.
Green River-UT Radon Testing and Mitigation. Radon levels are often high in Green River UT. The EPA strongly recommends radon testing and recommends radon mitigation in homes that have radon levels of 4.0 pCi/L or higher. For homes with radon levels between 2.0 pCi/L and 4.0 pCi/L the EPA says homeowners should still consider installing a radon reduction system. Total Radon Solutions has helped many Homeowners in Green River Utah with their elevated radon levels, by installing a Radon Mitigation System. Call us today! 435-250-4049
Radon Testing and Radon Mitigation in Green River UT.
Green River-UT Radon Testing and Mitigation. Total Radon Solutions is located in Central Utah and provides Free Radon Testing and Free Radon Mitigation Bids. We can design a radon mitigation system for your home to lower your radon levels and reduce your risk of Lung cancer and other related health issues.
Customer Reviews from Green River UT
High Radon Levels are common in Utah. Nationally 1 in 15 homes has High Radon Levels. In Utah it is 1 in 3. Call Total Radon Solutions today to get you Free Radon Test and a Free Estimate to install a Radon Mitigation System in your home in Green River UT!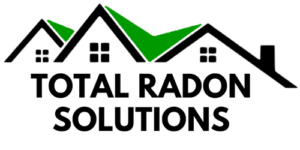 Total Radon Solutions can help you lower the radon levels in your home in Green River UT.
Request a Free Radon Test today!

435-250-4049