Goshen Utah is a town in Utah County, Utah. It has a population of 990 as of 2023. Goshen is a farming community. A famous person from Goshen is Kent Peterson, who was a left handed pitcher for the Cincinnati Red and the Philadelphia Phillies. In 1998 the film Bats Made Men both filmed parts of those movies in Goshen. The Church of Jesus Christ filmed their Book of Mormon series at the churches movie set in Goshen. The Chosen began filming Season 2 on this same movie set owned by the church.
Goshen-UT Radon Testing and Mitigation
Do you have Elevated Radon Levels in Goshen UT? We can help! We install Radon Mitigation Systems.
Goshen-UT Radon Testing and Mitigation. Radon can be high in Goshen UT. The EPA strongly recommends radon testing and recommends radon mitigation in homes that have radon levels of 4.0 pCi/L or higher. For homes with radon levels between 2.0 pCi/L and 4.0 pCi/L the EPA says homeowners should still consider installing a radon reduction system. Total Radon Solutions helps Homeowners in Goshen Utah with their elevated radon levels, by installing a Radon Mitigation System. Call us today! 435-250-4049
Radon Testing and Radon Mitigation in Goshen UT.
Goshen-UT Radon Testing and Mitigation. Total Radon Solutions is located in Central Utah and provides Free Radon Testing and Free Radon Mitigation Bids. We can design a radon mitigation system for your home to lower your radon levels and reduce your risk of Lung cancer and other related health issues.
Customer Reviews from Goshen UT
High Radon Levels are common in Utah. Nationally 1 in 15 homes has High Radon Levels. In Utah it is 1 in 3. Call Total Radon Solutions today to get you Free Radon Test and a Free Estimate to install a Radon Mitigation System in your home in Goshen UT!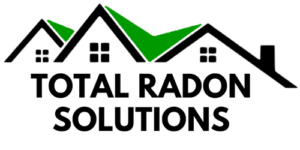 Total Radon Solutions can help you lower the radon levels in your home in Goshen UT.
Request a Free Radon Test today!

435-250-4049