Fairview Utah is a city in Sanpete County, Utah. The population of Fairview in 2023 is 1,306. Located at the confluence of the San Pitch River and Cottonwood Creek, Fairview is the largest town in the northeast end of the Sanpete Valley. Founded in 1859, soon after the resettlement of nearby Mount Pleasant, Fairview was one of the first new towns established during the second wave of Mormon settlement in Sanpete County. (Source Wikipedia) Utah Governor Spencer Cox is from Fairview, Utah.
Fairview-UT Radon Testing and Mitigation
Do you have Elevated Radon Levels in Fairview UT? We can help! We install Radon Mitigation Systems.
Fairview-UT Radon Testing and Mitigation. Radon levels are often high in Fairview UT. The EPA strongly recommends radon testing and recommends radon mitigation in homes that have radon levels of 4.0 pCi/L or higher. For homes with radon levels between 2.0 pCi/L and 4.0 pCi/L the EPA says homeowners should still consider installing a radon reduction system. Total Radon Solutions has helped many Homeowners in Fairview Utah with their elevated radon levels, by installing a Radon Mitigation System. Call us today! 435-250-4049
Radon Testing and Radon Mitigation in Fairview UT.
Fairview-UT Radon Testing and Mitigation. Total Radon Solutions is located in Central Utah and provides Free Radon Testing and Free Radon Mitigation Bids. We can design a radon mitigation system for your home to lower your radon levels and reduce your risk of Lung cancer and other related health issues.
Customer Reviews from Fairview UT
Keith Kasperson

As a real estate consultant, I recommend all of my clients test for radon whether buying or selling. Many inspection companies I recommend also test for radon but with inferior technology, and they charge extra for radon testing. Total Radon Solutions takes care of all my clients' testing needs for free. They are easy to work with and scheduled around my needs and provide a professional report.
When Radon tested high on one of my own properties (9.2 to EPA recommendation of <4), I had the mitigation system installed as well. They sealed all cracks in the foundation, determined the best location for the perfect intersection of aesthetics and functionality, installed the system quickly, and retested. My 9+ level dropped to <0.2.
I will continue using and recommending Total Radon Solutions.
High Radon Levels are common in Utah. Nationally 1 in 15 homes has High Radon Levels. In Utah it is 1 in 3. Call Total Radon Solutions today to get you Free Radon Test and a Free Estimate to install a Radon Mitigation System in your home in Fairview UT!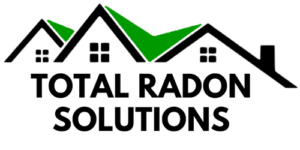 Total Radon Solutions can help you lower the radon levels in your home in Fairview UT.
Request a Free Radon Test today!

435-250-4049