Fairfield is a town in Utah County, Utah. It is located in the southwest corner of Cedar Valley about 50 miles (80 km) southwest of Salt Lake City and 5 miles (8.0 km) south of Cedar Fort on Utah State Route 73, west of Utah Lake. The population was 119 at the 2010 census. The town was established in 1855 and was known as Frogtown. The population ballooned after the arrival of Johnston's Army in 1858-59, sent to Utah to suppress the rumored rebellion there. The army established a nearby camp called Camp Floyd, and the population grew to over 7,000, including 3,500 troops (nearly one-third of the entire U.S. Army at that time), teamsters, gamblers, and camp followers of various persuasions. With no rebellion taking place, the troops were recalled in 1861 and sent east to fight for the Union with the outbreak of the Civil War. Source: Wikipedia
The Stage Coach Inn Museum is located in Fairfield. it was used by travelers on the stage coach, as well as military personnel and Pony Express riders. Camp Floyd is still a popular tourist site.
Fairfield-UT Radon Testing and Mitigation
Do you have Elevated Radon Levels in Fairfield UT? We can help! We install Radon Mitigation Systems.
Fairfield-UT Radon Testing and Mitigation. Radon levels are often high in Fairfield UT. The EPA strongly recommends radon testing and recommends radon mitigation in homes that have radon levels of 4.0 pCi/L or higher. For homes with radon levels between 2.0 pCi/L and 4.0 pCi/L the EPA says homeowners should still consider installing a radon reduction system. Total Radon Solutions serves Homeowners in Fairfield Utah with their elevated radon levels, by installing a Radon Mitigation System. Call us today! 435-250-4049
Radon Testing and Radon Mitigation in Fairfield UT.
Fairfield-UT Radon Testing and Mitigation. Total Radon Solutions is located in Central Utah and provides Free Radon Testing and Free Radon Mitigation Bids. We can design a radon mitigation system for your home to lower your radon levels and reduce your risk of Lung cancer and other related health issues.
Customer Reviews from Fairfield UT
High Radon Levels are common in Utah. Nationally 1 in 15 homes has High Radon Levels. In Utah it is 1 in 3. Call Total Radon Solutions today to get you Free Radon Test and a Free Estimate to install a Radon Mitigation System in your home in Fairfield UT!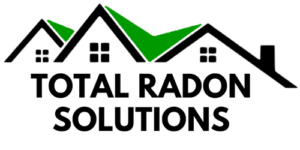 Total Radon Solutions can help you lower the radon levels in your home in Fairfield UT.
Request a Free Radon Test today!

435-250-4049