Ephraim Utah is located in Sanpete County, Utah. It is the home of the Snow College Badgers. In the 2020 census Ephraim's population was 5,611. Ephraim was first settled in 1854. Ephraim is one of several cities that connects to the Great Western Trail on Skyline Drive. Ephraim is home of the Annual Scandinavian Days Celebration. The Ephraim area was settled by early Mormon Pioneers who immigrated from the Scandinavian Countries into this valley. Many of today resident trace their roots to these original Scandinavian settlers who built their homes in Ephraim.
Photo from the Scandinavian Days Parade, in Ephraim, Utah. Have you "Checked your Radon Yeti?"
Ephraim-UT Radon Testing and Mitigation.
Ephraim-UT Radon Testing and Mitigation. Total Radon Solutions is a Radon Mitigation Company located right here in Ephraim Utah. We are a Family Owned Company and the owners actually do the installations. Our name is on every system that we install, so we seek to exceed your expectations. Ephraim Utah is known to have elevated radon levels. The EPA strongly recommends radon testing and recommends radon mitigation in homes that have radon levels of 4.0 pCi/L or higher. For homes with radon levels between 2.0 pCi/L and 4.0 pCi/L the EPA says homeowners should still consider installing a radon reduction system. Total Radon Solutions has tested a number of homes in Ephraim and helped many Homeowners in Ephraim Utah with their elevated radon levels, by installing a Radon Mitigation System. Call us today!
435-250-4049
Radon Testing and Radon Mitigation in Ephraim UT.
Ephraim-UT Radon Testing and Mitigation. Total Radon Solutions is located in Ephraim Utah and provides Free Radon Testing and Free Radon Mitigation Bids. We can design a radon mitigation system for your home to lower your radon levels and reduce your risk of Lung cancer and other related radon health issues. Radon levels can effectively be lowered in your home to give you peace of mind!
Customer Reviews from Ephraim UT
Albert Mulder

I had done a free test and found my levels were over 10 on average and as high as 15. (Should be below 2.7) Contacted the company. They were very professional. Setup an install time and they came out and installed the system. When they were done my levels droped to below 2. (1.2 average now) the install was very clean and professional. No mess left behind, they cleaned up mess that was made. High recommend.
Colton Douglas

They were very efficient while installing the system. It didn't disrupt our daily activities at all. They are great to work with!
Mike Watkins

Total radon solutions were very friendly and professional, I would recommend them to anyone!
Vickie Anderson

So great to work with! They installed our system within a week of calling them. They are very professional and the finished product looks great. I feel like they really went the extra mile. Best of all, our radon levels are now at .8 instead of 5.8.
Ephraim-UT Radon Testing and Mitigation. High Radon Levels are common in Utah. Nationally 1 in 15 homes has High Radon Levels. In Utah it is 1 in 3. Call Total Radon Solutions today to get you Free Radon Test and a Free Estimate to install a Radon Mitigation System in your home in Ephraim UT!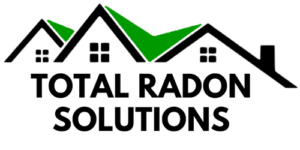 Total Radon Solutions can help you lower the radon levels in your home in Ephraim UT.
Request a Free Radon Test today!

435-250-4049