Beaver Utah is a city in Beaver County, Utah. It is the county seat of Beaver County. The population of Beaver is 3,592 as of the 2020 census. Indigenous peoples lived in this area for thousands of years, as shown by archeological evidence. A number of identified prehistoric sites have been found in Beaver County, dating to the Archaic and Sevier Fremont periods. A prehistoric obsidian quarry site has been identified in the nearby Mineral Mountains.
The historic Southern Paiute inhabited the region well before encountering the first European explorers. The 1776 Dominguez–Escalante Expedition is the first known European exploration in this area. (Source Wikipedia)
Beaver-UT Radon Testing and Mitigation
Do you have Elevated Radon Levels in Beaver UT? We can help! We install Radon Mitigation Systems.
Beaver-UT Radon Testing and Mitigation. Radon levels are often high in Beaver UT. The EPA strongly recommends radon testing and recommends radon mitigation in homes that have radon levels of 4.0 pCi/L or higher. For homes with radon levels between 2.0 pCi/L and 4.0 pCi/L the EPA says homeowners should still consider installing a radon reduction system. Total Radon Solutions has helped many Homeowners in Beaver Utah with their elevated radon levels, by installing a Radon Mitigation System. Call us today! 435-250-4049
Radon Testing and Radon Mitigation in Beaver UT.
Beaver-UT Radon Testing and Mitigation. Total Radon Solutions is located in Central Utah and provides Free Radon Testing and Free Radon Mitigation Bids. We can design a radon mitigation system for your home to lower your radon levels and reduce your risk of Lung cancer and other related health issues.
Customer Reviews from Beaver UT
High Radon Levels are common in Utah. Nationally 1 in 15 homes has High Radon Levels. In Utah it is 1 in 3. Call Total Radon Solutions today to get you Free Radon Test and a Free Estimate to install a Radon Mitigation System in your home in Beaver UT!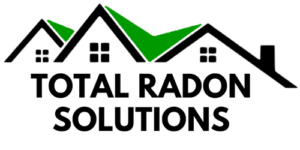 Total Radon Solutions can help you lower the radon levels in your home in Beaver UT.
Request a Free Radon Test today!

435-250-4049